Water Damage Miamisburg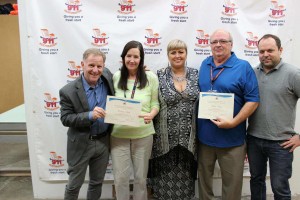 When left unattended, water damage can have a huge impact on a home, but with 911 Restoration Miami Valley on your side, your house can get the care it needs.
Water damage not only affects your possessions inside the home, but it can compromise the structure of the building itself. This is why it is so important to get help as quickly as possible after a flood, leak or other water-related issue.
The water damage Miamisburg team will help you and your family get your home moisture-free in no time at all. They promise to be at the site of the water damage within 45 minutes of receiving your call, and they are open 24/7, all year round, to make sure that they can tend to your water damage needs day or night.
If you have been dealing with home water damage, please, give the water damage Miamisburg crew a call so they can give you a free water damage estimate today!
We Will Clear Out the Water and Flood Your Home with Love
Our IICRC certified water damage Miamisburg pros know how to get your home up and running again. With 35 years of experience behind them, 911 Restoration Miami Valley has seen it all, making them exceptionally capable of fixing any type of water damage.
From water heater leaks to burst water supply lines, the water damage Miamisburg experts will patch up the source of the flooding, dry out the space and get your house feeling like a home again. Our goal is to create a space for you and your loved ones that feels more comforting and beautiful than it did prior to the water damage incident.
The customer is always our first priority, making them feel safe and secure knowing that we will handle everything from the actual home restoration to the insurance process. We want our customers to know that on top of our affordable pricing, we will also work with all of the major insurance companies. That way you know that we've got you covered on all sides.

Prevent Water Damage by Following these Tips
No one ever wants to come home to soaked carpets or a leaking ceiling, so to help prevent things from ever getting to that point, the water damage Miamisburg experts wanted to offer some advice about how to prevent these problems.
Inspect the flushing mechanism inside your toilet every six months.
Turn the valves to the washing machine off when you are not using it.
Replace the washing machine hoses every five years to make sure they do not get too worn down.
Have the anode rod of the water heater inspected by a professional every year.
Make sure your pipes in the attic, basement and home exterior are properly insulated.
Inspect the pipes under the sink every six months to make sure there is no corrosion.
If you still need our assistance, do not hesitate to call 911 Restoration Miami Valley. The water damage Miamisburg professionals are licensed, insured and bonded, further proving there strive for excellence. We hold ourselves to a high standard, regarding both our skill level and our business ethics.
Give us the opportunity to prove to you just how dedicated we can be to restoring your home and giving you a fresh start.