Water Damage Bellbrook
Water damage is a devastating emergency that can destroy the homes of Bellbrook Ohio,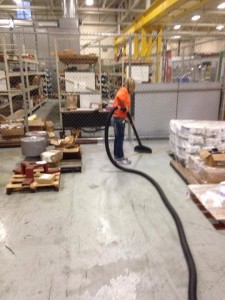 so our water damage Dayton company is available 24/7 to make sure our water damage Bellbrook crew can respond within 45 minutes of your emergency call. We use the latest drying technology coupled with over 35 years of experience to quickly perform all our disaster restoration services. Whether you need mold removal, water extractions, or odor control after leaks, floods, or a toilet overflow, call our water damage Bellbrook team.

We are licensed, insured, and boned with IICRC certification to handle all your water damage restoration services at an affordable price. We offer fast, professional water mitigation. 911 Restoration Miami Valley is the best company to handle your emergency because we always put the customer first. When a pipe burst ruins your carpets, crawlspace, or drywall, call our water damage Bellbrook experts for same day service water damage restoration.
Who do I Call for Water Damage Restoration in Bellbrook?
Call our water damage Bellbrook specialist when you need water mitigation because we are working with all insurance companies to bring you an affordable price. We know the health risks and financial burdens that floods cause, so we can swiftly to stop the floods before they can cause mold In addition, we deliver excellent service that absorbs every molecule of excess moisture.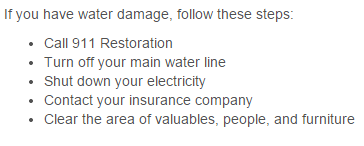 The faster we arrive, the better off your home will be, so call our water damage Bellbrook technicians as soon as you find leaks in your home. We will walk you through turning off your utilities while on the phone and on the way. We know how to handle any disaster, from rain leaks causing mold in the attic to ruptured hoses in your basement. Call our water damage Bellbrook operatives and we will file your water damage claim with your homeowner's insurance company to make sure your water damage is covered.
Does Homeowner's Insurance Cover Water Damage?
Homeowner's Insurance covers water damage when the homeowner takes responsible measures against such disasters. Therefore, you want to insulate your plumbing in the winter and allow a small trickle of water to continuously run so that a frozen pipe burst does not occur. You should also install a sewage back flow valve if your property is not already equipped with one, this device will prevent returning water. Clean your rain gutters and down spouts regulatory so that precipitation has a clear path off your roof. Testing your sump pumps is a good idea so that they can start pumping water out if floods do occur. Sump pumps are not an end-all solution though as, without the latest drying technology, moisture can still be left behind and grow mold. Water heaters should be replaced every dozen years because they  have a life span reflecting such. One of the best ways to protect your home is to keep 911 Restoration of Miami Valley's number on speed dial so that you can get a hold of us as soon as possible if leaks occur. You need to undertake all of these chores so that your insurance company sees that you are a responsible homeowner. Call us when you need water damage Bellbrook services and we will show you way we are the best water damage restoration company.
What is the Best Water Damage Restoration Company in Bellbrook?
The best water damage restoration company is 911 Restoration because our water damage Bellbrook staff will always put the customer first. Understanding the trauma and danger associated with such disasters is essential in helping our customers. We value professionalism, so we provide all disaster restoration services, and a fee inspection to visually check for mold. Our old removal, water extractions, and odor control come at an affordable price, with or without the aid of your homeowner's insurance. Everything we do is meant to keep your home safe and return it to the healthy dwelling you cherish as quickly and efficiently as possible while still providing through water recovery. Bellbrook is named for Little Sugar Creek running alongside the city. When heavy rains come, that creek can turn into a river and flood the houses in the area. If this happens to you, call 911 Restoration and our water damage Bell brook experts immediately so that we can help you with a fresh start in your time of need.