Water Damage Centerville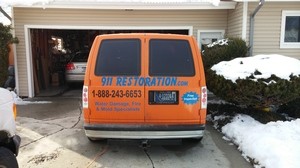 The water damage Centerville team at 911 Restoration Miami Valley is here to make sure that you get through any accident you may be facing. When you call us you will begin the trek of your fresh start. We are:
Licensed, bonded, and insured
Available 24/7/365
45-minute response time
Same-day service
If you're are curious about whether or not you are facing water damage, then call us at 911 Restoration. We are experts in disaster restoration and water repair. In our 35 years of experience we have seen it all. From the smallest leak to the biggest floods, we can get you through it.
Certified Water Repair from Experts Who Care
The water damage Centerville team at 911 Restoration wants to be the one-stop shop for all your concerns. We are IICRC certified, and that means we hold disaster restoration certificates from an international non-profit known as the Institute of Inspection, Cleaning, Restoration, and Certification. Everything from fire damage, sewage backup, and mold removal revolved around the rudimentary of water damage restoration. And we are proud to say that we can do it all.
We know how to operate the latest in technologies like blowers, dryers, dehumidifiers, and infrared cameras. The use of these tools, plus our techniques makes all the difference when it comes to limiting cost and damages.
We go beyond the material things, as our true goal is to provide you with a fresh start. When we get to your door we try to take care of you. Emotional support is just as important as physical support. Your security and comfort is rooted in your home. Trust us that we know how to professionally and respectfully address everything.
If you are in need of a quality customer experience, and a restoration job you can trust. Call us at 911 Restoration Miami Valley.
Simple Steps to Avoiding Sewage based Water Damages
Water damage comes in many different shapes and sizes, and the one we want you never to experience is a category 3. That type of disaster is classified by the level of germs and debris that the accident carries. Raw sewage falls under that category.
The reason sewage backup can happen is due to blockage. Therefore, avoiding blockage will keep you secure and comfortable in your home all year long. The things we will elaborate on in this guide are designed to keep your pipes running smoothly.
The first thing we recommend that a homeowner due is not treat their toilet as a trashcan. There are many things we flush down the drain without giving a second thought like floss, tissues, wet wipes, cotton swabs, and other non-soluble materials. Now, sometimes the packaging says that it will dissolve in water, but that is not exactly true. See, these things will break down into a pulpy mess, but if there is enough of it then it will create blockage or add to another existing one. Do not put things down the drain that can go in the trash instead.
We can prepare for accidents, and sometimes they happen anyways. For this reason, we want to be there for you. Call 911 Restoration Miami Valley for sewage cleanup and water damage restoration.