Water Damage Fairborn
Water damage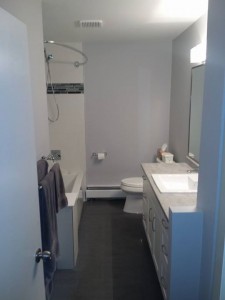 is the effect moisture has on building materials within your home and it can be extremely dangerous, so leave the water removal job to our water damage Miami Valley company because our water damage Fairborn experts are IICRC certified to handle all drying and clean up jobs. 911 Restoration Miami Valley provides mold removal, odor control, and full reconstruction because one simple pipe burst or rain leaks could cause destruction that requires all of these services. Floods are often full of contaminates and create mold spores that spread through your home and into your esophagus. We are licensed, insured and bonded to protect you from the worst disasters. Call our water damage Fairborn professionals today for help with:
Water Extractions
Sanitation
Mold Remediation
Odor Control
Disaster Restoration
Sewage Backup Cleanup
Reconstruction
Our water damage Fairborn team consists of experts with over 35 years of experience. We are IICRC certified working with all insurance companies to make sure you get the help you need within you need it. When your home takes on water from a toilet overflow, storms, or ruptured hoses, call our water damage Fairborn experts for all your water damage restoration services and see how e value professionalism.
Who do I Call for Water Damage In Fairborn?
Call our water damage Fairborn operatives for same day service water cleanup. We know how important it is to be fast and thorough in our water mitigation and remediation techniques. If water is allowed to fester too long it will degrade into gray water and black water, leading to potentially deadly side effects. In addition, mold spores will spread throughout your home and eventually into your lungs where they cause respiratory problems. Take these steps to get our water damage Fairborn specialists on scene as soon as possible and avoid the worst issues of leaks:
Call 911 Restoration
Turn off your water line and electricity
Contact your insurance company
Keep everyone away from the disaster
Remove furniture from the area
Our water damage Fairborn personnel will tell you how to turn off your utilities and help you move furniture upon arrival. We also file your water damage insurance claim for you. 911 Restoration Miami Valley will always put the customer first, so call our water damage Fairborn representative to get the most from your homeowner's insurance coverage.
Does Homeowner's Insurance Cover Water Damage?
Homeowner's insurance coverage is designed to handle water damage Fairborn services as long as you take good care of your home. Houses with plumbing insulation to prevents a frozen pipe burst, a sewage back flow valve to stop returning water, and clean rain gutters to avoid roof leaks are more likely to receive full insurance coverage than homes without it. The insurance companies want to know that you are a responsible homeowner and that negligence was not at fault for the disaster. According to the Insurance Information Institute, water damage is one of the most common reasons for insurance loss, so protecting your home against a washer burst or ruptured hoses and your finances against having to pay out of pocket are essential for a happy life. Call our water damage Fairborn staff and we will help you with an affordable price, free inspection to find mold, and the best water damage restoration.
What is the Best Water Damage Company in Fairborn?
The best water damage Fairborn company is 911 Restoration because we are licensed, insured, and bonded in all disaster restoration services to keep your safe with water recovery, mold decontamination, and odor control. We appreciate the dangers found in such an emergency and work hard to protect you and your home from such an ordeal. Living in Fairborn, Ohio means you are in danger of climate change affecting your plumbing and nearby bodies of water causing storms that end up on your roof. When the Mad River gets angry and floods the area, or freezing temperatures open up your water line. Call our water damage Fairborn professionals for a fresh start!