Water Damage Springboro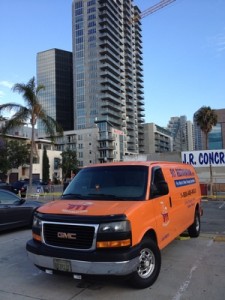 Springboro residents deserve a second chance if they have experienced a bout of water. This is why 911 Restoration Miami Valley is here to clear the way in all things water damage.
The benefits of working with us include:
Available 24/7/365
Same-day service
45-minute response time
The water damage Springboro team is licensed, bonded, and insured. Therefore, you can trust us with your home.
Give us a call if you need fast help.
Any Type of Water Damage Is Fixable
The water damage Springboro team loves providing homeowners a fresh start when they need it. Take this story for example. One evening a Springboro customer called us about drywall in his kitchen that was crumbling. We informed him of our free water damage estimate he was ecstatic because he was afraid that it was going to cost him money for us to go out and look at it.
Our IICRC certified restoration team was out there fast. When we got to his kitchen he showed us where their drywall was crumbling, and even how moist it still was. The project manager noticed the nearby fridge, and that it was model that dispensed drinking water. When the homeowner was asked if the fridge still could pour drinks, he said no. That it stopped working some time ago.
Bingo, that was exactly the problem. As it turns out the hoses had failed, and it looked like it was a result of a rodent gnawing on it. A lot of water spilled behind the fridge, was absorbed into the sheetrock, and it resulted in mold growth.
The Springboro client was happy to hear that the all-in-one knowledgeable team was capable of remediating mold and restore the kitchen back to freshness. We cleaned up the water, removed the mold, and dried the space.
A fresh start was only an hour away. If you are in need of a new beginning, then call us at 911 Restoration. We will be there for you fast.
The Guide to Avoid Pipe Burst
Pipe bursts are one the leading causes of water damage in the country. Therefore, the water damage Springboro team wants to give you some tips to making sure your water lines remain intact. Now, the first thing we want to address is that your pipes are most likely at risk during winter. So these tips are central to keeping things thawed out, so things run smoothly.
Always be aware of any freeze warnings in your area. Keep the radio on, and tune in to the television. When a freeze warning is issued you will know exactly what to do.
The reason water crystalizes is if it is at stand still during below freezing temperatures. Thus, when it is really cold out, we recommend keeping the ambient temperature in your home to above freezing. We know sometimes pipes are found in areas where central heating does not travel to, so when that happens you can avoid the issue of motionless water by turning a faucet on. Running water will not freeze as easily, and this also means that if there exists some blockage, that the pressure will be relieved.
Moreover, by providing additional insulation to main arteries in the home, like bigger pipes, it will help all the pipes in the home from freezing. Another great tip is that a homeowner can provide additional heating to the pipe by putting a space heater or a heat lamp nearby. This should be the only powered way to keep pipes thawed out. Never use conduction methods like fire because then you can experience a steam burst.
If you are in need of water damage solutions, then call 911 Restoration Miami Valley. We can help you out, fast.